Learn To Use Ads To Grow A Targeted Audience Who Cares About Your Work.
What It Is:
What this is is a simple 3-step system delivered as a series of short, fun coaching videos that will walk you through every step of setting up your first audience growth ad campaign.
I've simplified this system so much that you can watch the entire video course in less than 5-hours.
Why I Made This Course:
Hi, I'm Betty Jean Bell and I've helped hundreds of people around the world learn how to grow their audience using ads.
What I've done is taken the lessons I've learned over 5-years of growing my own audience to 30K ...and the lessons I've learned helping my private clients grow their audience on Instagram®...
And turned that into an easy-to-implement digital course that you or your team can implement in lease than one day or at your own pace.
Who This Is For:
I specialize in, and this program is specifically for, people who have never run ads before, have zero ads experience, and people who may even feel overwhelmed or intimidated by even the idea of running ads, because that was me just a few years ago.
What I've done is simplified it down so that not only is it quick and easy to get through all the steps, but you'll actually understand the information and will have implemented it by the end of the course.
Why This Course Is Different:
Ads and growing your audience with people who care about and interact with your work shouldn't be hard or confusing.
There are no hashtags to learn, no endless hours of content to create (beyond what you actually WANT to be creating), no giveaways, and none of conventional advice we've all heard a million times and never gotten results from.
All you have to do is learn to put out content that genuinely helps or entertains people and learn how to get that content in front of a targeted audience who will actually care about - and eventually invest in - your work.
It really doesn't have to be any more complicated than that and the course covers all of that.
What You Get
This is really a done-for-you audience growth ad campaign where you just print out the step-by-step plan and watch the supporting videos to answer all of your questions. So in this course, you get:
A step-by-step printable plan workbook to support you through the course.

An online video training course you can complete in 5-hours.

You have lifetime access.

It's a one-time payment.

And you have a 30-day money back guarantee.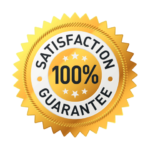 If you aren't happy with the course in the first 30-days, I will happily refund your money.
EXTREMELY IMPORTANT EARNINGS DISCLOSURE AND OTHER NOTICES:
Absolutely NOTHING on this web page should be considered as any type of earnings claim (implied or otherwise). The testimonials you see are actual statements made by clients and/or customers and have been truthfully conveyed on this page. But…
Although these testimonials are truthful statements about results obtained by clients/customers, their results are not "typical." These people took extraordinary actions, and therefore, got extraordinary results.
What I do know is the vast and overwhelming majority of people who buy classes about business, ads, or growing growing audiences don't get any results at all. Kind of like the way most people who buy home exercise equipment don't look like the people in the commercials. (I'm guilty of that myself.)
True Fans is a CLASS intended to help BUSINESS OWNERS learn to use ads to grow a targeted audience on Instagram®. These CLASSES are NOT a "business opportunity."
And finally, all business entails RISK. In the True Fans class, I'll be showing you how to use advertising to attract targeted people and customers to your social media account and offers. Advertising campaigns almost NEVER work at first. They usually require tweaking and adjustment. A great deal of our focus will be on doing this with minimal risk ...but the risk will still be present nonetheless.
If you're on this page it's likely you already are well aware of these realities.
But if you're not aware of these realities and you're expecting a "get rich quick" training or "growing an audience by ridiculous numbers overnight" or something ...this is unquestioningly NOT it.
This will require WORK, COMMITMENT, and most importantly, PERSEVERANCE. All this "internet marketing" stuff is harder than it looks. So get ready to put in the work and stick it out. If you're not committed (or aren't comfortable with the idea of advertising etc., I'd advise you to pass on this.