Learn To Use Ads To Grow A Targeted Audience Who Cares About Your Work.
Crash Course for Business Owners: Build a Targeted Instagram Following
Master Instagram is part art, part science. But many successful entrepreneurs and business owners try to wing it when it comes to social media, which is why they fail, or their ads get rejected.
But Instagram is actually designed to get messages in front of wide and relevant audiences, which is why it's a marketer's dream! But *only* if you know how to use it.
Knowing how to use Instagram to its full potential is the key to unlocking its benefits. My course True Fans: Grow A Targeted Audience That Genuinely Cares About Your Work, teaches a few simple strategies that can show you how to reach a targeted audience.
What Instagram Is (and What It Isn't)
We all know Instagram is a social media platform where we can follow people we like, share photos with friends, and keep up with our favorite brands, right?  Wrong. In case you haven't noticed, Instagram is one big ad platform. So if you're using it as a personal social account, you're doing it wrong.
To succeed on Instagram, you need to have a marketing mindset. That means knowing how to use the platform to get your message in front of the right people, at the right time, with the right content.
Building Your Target Audience
Great engagement begins with your following. Anyone can "buy" countless followers, but will they turn into good leads down the road? Probably not. The more targeted your audience is, the more likely they will be interested in your business — and what's in it for them.
Learning how to build an audience that cares about your work will mean the difference between someone scrolling past your ad and someone "liking" it. This means you must focus your efforts on the right users.
Harness the Power of Instagram Ads
Instagram ads aren't just about getting new followers — although that will happen when you do it right. When you run an Instagram ad, thousands of more users, not already in your funnel, will see it. This widens your reach even more, and if they "like" or comment, they will also end up in your funnel for future reach. 
So not only will you be reaching relevant leads now, you'll be widening your funnel for the future. And most importantly, you'll be building an audience of already engaged followers.
Instagram Shouldn't Take All Day
To win on Instagram, you don't have to put in hours of work. Once you build a target audience  — people who care and are engaged — it gets easier to get your message across.
Once you've built up a substantial following, you need to give them a reason to keep coming back. This requires a steady stream of quality content that speaks to their needs. But don't worry. The most successful Instagram users have streamlined this process so that content creation doesn't take hours.
Crash Course on Instagram in 2020
The reality is most business owners and entrepreneurs don't have the time to spend on social media or the budget to outsource to a professional agency. What they need is a crash course that gets results quickly.
My Instagram course True Fans: Grow A Targeted Audience That Genuinely Cares About Your Work teaches Instagram ad strategies you can put into action immediately, including:
✅ How to set up an effective ad campaign in 1 day
✅ Strategies for creating engaging content
✅ The Follower Ad Method
✅ How to stop getting ads rejected
✅ How to track ad performance
✅ How to refine ads for better results
Real Results from Real Clients
This Instagram course works — and it works fast. My clients are internet influencers who have been getting real traction after taking my course. Check out some of these amazing results!
✅ 1500-ish New Followers a week — Dana Michelle Norris, CEO of PaleoFX
✅ 20 new client calls a week, up from $3k to $25k! — Aaron Burgess Fitness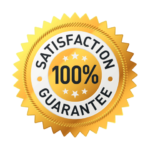 If you aren't happy with the course in the first 30-days, I will happily refund your money.
EXTREMELY IMPORTANT EARNINGS DISCLOSURE AND OTHER NOTICES:
Absolutely NOTHING on this web page should be considered as any type of earnings claim (implied or otherwise). The testimonials you see are actual statements made by clients and/or customers and have been truthfully conveyed on this page. But…
Although these testimonials are truthful statements about results obtained by clients/customers, their results are not "typical." These people took extraordinary actions, and therefore, got extraordinary results.
What I do know is the vast and overwhelming majority of people who buy classes about business, ads, or growing growing audiences don't get any results at all. Kind of like the way most people who buy home exercise equipment don't look like the people in the commercials. (I'm guilty of that myself.)
True Fans is a CLASS intended to help BUSINESS OWNERS learn to use ads to grow a targeted audience on Instagram®. These CLASSES are NOT a "business opportunity."
And finally, all business entails RISK. In the True Fans class, I'll be showing you how to use advertising to attract targeted people and customers to your social media account and offers. Advertising campaigns almost NEVER work at first. They usually require tweaking and adjustment. A great deal of our focus will be on doing this with minimal risk ...but the risk will still be present nonetheless.
If you're on this page it's likely you already are well aware of these realities.
But if you're not aware of these realities and you're expecting a "get rich quick" training or "growing an audience by ridiculous numbers overnight" or something ...this is unquestioningly NOT it.
This will require WORK, COMMITMENT, and most importantly, PERSEVERANCE. All this "internet marketing" stuff is harder than it looks. So get ready to put in the work and stick it out. If you're not committed (or aren't comfortable with the idea of advertising etc., I'd advise you to pass on this.